Inter-house Primary School Swimming Gala.
When you talk about Swimming, there is no doubt Greenhill Academy ranks high in this famous sport. We take it very seriously and believe it plays an important role in both the physical and psychological development of any child.
In an effort to grow our pupils' swimming skills, we organize internal annual swimming galas between the schools' different houses. This year's primary school gala was held on the 12th October 2018 where, the pupils from both the Nursery and Primary Sections had a chance to showcase the various swimming strokes they have learned over the years. The event that was very colorful with a few entertaining dances also saw parents join in to cheer on their children.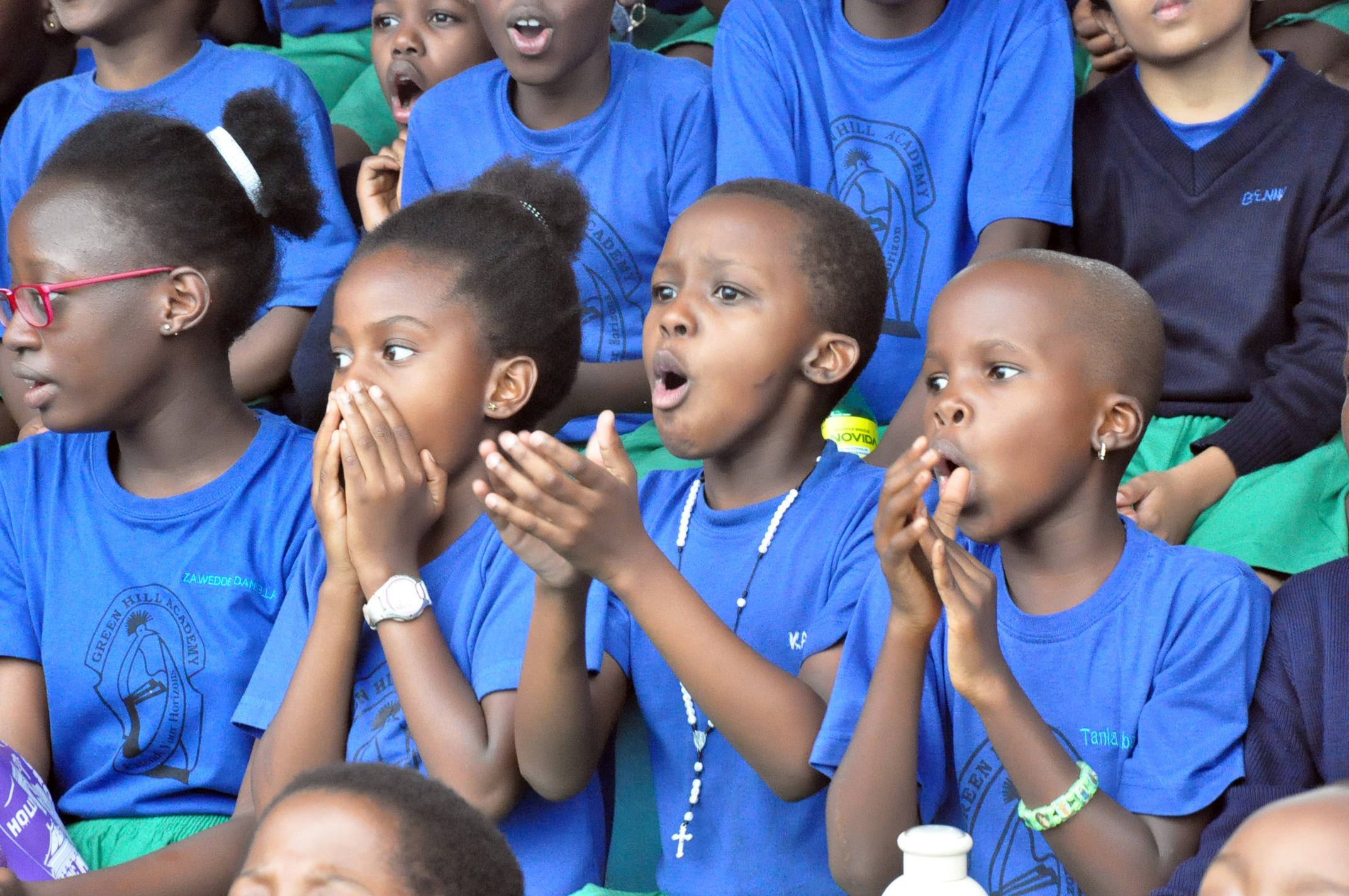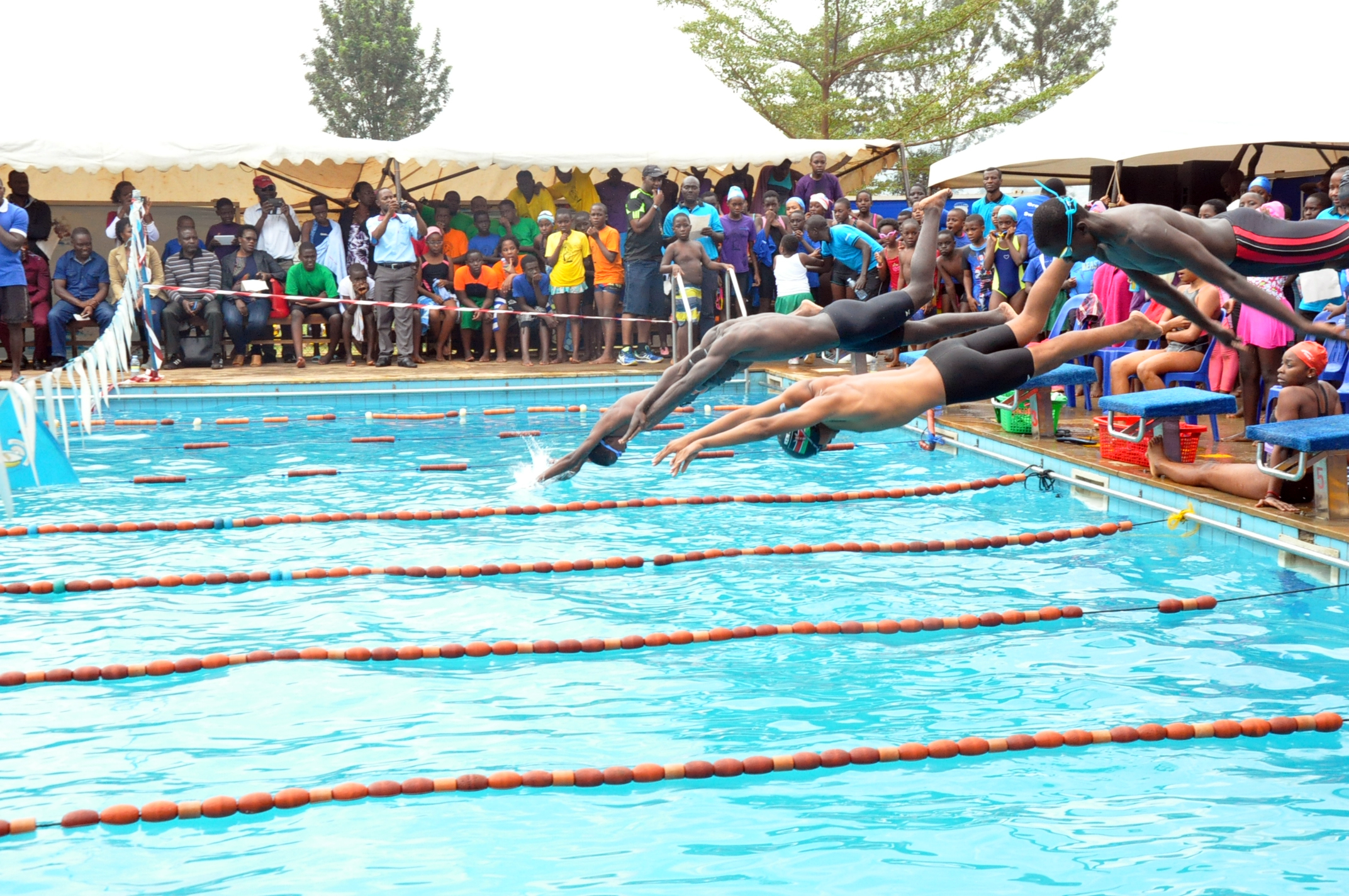 The morning session which, entailed races among pupils within the lower section (Nursery to Primary two) saw the Head of the primary School, Mr. Moses Kirinya officially launch the school's registered swimming club known as Ocas.
This session ended with Yellow House scooping this year's 1st Position Award.
Below are the complete house results of the Nursery to Primary two session:
1st: Yellow house - 351pts
2nd: Red house - 345pts
3rd: Purple house - 338pts
4th: Orange house - 313pts
5th: Green house - 213pts
6th: Blue House - 207pts
After the jam-packed morning session, the Primary three to Primary seven session was next. Some of the races here included; mixed freestyle race; mixed medley relay; butterfly; backstroke to mention but a few that depicted how talented the swimmers of Greenhill Academy are. This session also saw one of our talented secondary students, Nicole Nakamate (S.1) perform a beautiful song she composed about the Greenhill Academy Schools. The parents were not left out of the fun as they too had a chance to compete against the Greenhill Academy Secondary staff and students.
This swimming gala was closed with an intriguing speech from the Deputy Chief Editor, Uganda Radio Network and one of the parents of the school, Mr. Mathew Oryada. In his speech, Mr. Mathew encouraged parents to invest in their children's sports because play and sports greatly boosts one's confidence levels. He thanked the school for providing pupils with a well-rounded education inclusive of sports and thanked all the parents that were in attendance as it greatly depicted to their children that they support them.
At the end of this session, Purple House emerged the winning house.
Below are the complete house results of the Primary three to Primary seven session:
1st: Purple house - 597pts
2nd: Orange house - 520pts
3rd: Blue house - 495pts
4th: Green house - 448pts
5th: Yellow house - 414pts
6th: Red House - 358pts
We would like to congratulate all the winners and thank all the organizers of the event as well as,  our sponsors; Pepsi Uganda, National Water and Sewerage Corporation, Bank Of Africa Uganda, Pool Doctors, ICGA Insurance, Sam's Burgers and Open Gate Restaurant for having made the day very colorful.
Keep swimming…